Welcome!
Personalized Prescribing is happy to offer you our Pharmacist Consulting services! As a P3 Plan member, you and your dependent are eligible to consult with our pharmacists for a variety of medical issues such as:
Medication Changes: Have any medications been added, stopped, or changed?
Side Effects: Have you been feeling any unwanted side-effects?
Monitoring: How you can monitor whether your medication is working?
Dosing and Titrating: Have you changed your dosing regimen?
Our Pharmacists are happy to help you with whatever healthcare issues you have through. Along with your relevant medical history, a virtual consultation can help you get your medication on right track. Book an Appointment with one of our Pharmacists.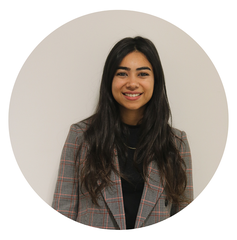 Sandra Hanna, B.Sc., Clinical Pharmacist
Sandra Hanna is a licensed pharmacist with experience in clinical health, communications and business. Sandra is dedicated to optimizing patient care through detailed therapeutic analyses of genetics and medication history. She is highly skilled at developing a strong rapport with patients.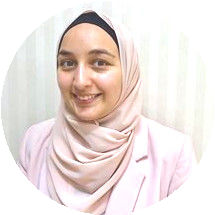 Sara Temkit, Pharmacist (PharmD), Clinical Lead
Sara has a double major in biochemistry and psychology, as well as a Doctor of Pharmacy degree. She has experience in both community and hospital pharmacy, and currently works as the Lead consulting pharmacist at Personalized Prescribing. Sara enjoys practicing within the field of pharmacogenetics and helping patients with their drug therapy problems.
Use left/right arrows to navigate the slideshow or swipe left/right if using a mobile device