How We Help Physicians
      Many patients elaborate about their medication not working or having severe undesired side effects. Occasionally, physicians must take a 'Trial and Error' approach with medications until the issue is resolved. We can help physicians and patients mitigate this tedious process. With our simple pharmacogenomic test we can help you prescribe the right medication and dosage for your patient to reduce repeated visits to the clinic.
Your Time is Valuable
      We understand that your time is limited, and it can be tedious to read a detailed pharmacogenomic test report. For that reason, our pharmacists provide a concise and relevant summary report to easily understand the genetics of your patient and rationale behind medication recommendations.
      If you would like to know more about our services and also offer pharmacogenomic tests to your patients, please call us at 1.844.943.0210 or email us at info@personalizedprescribing.com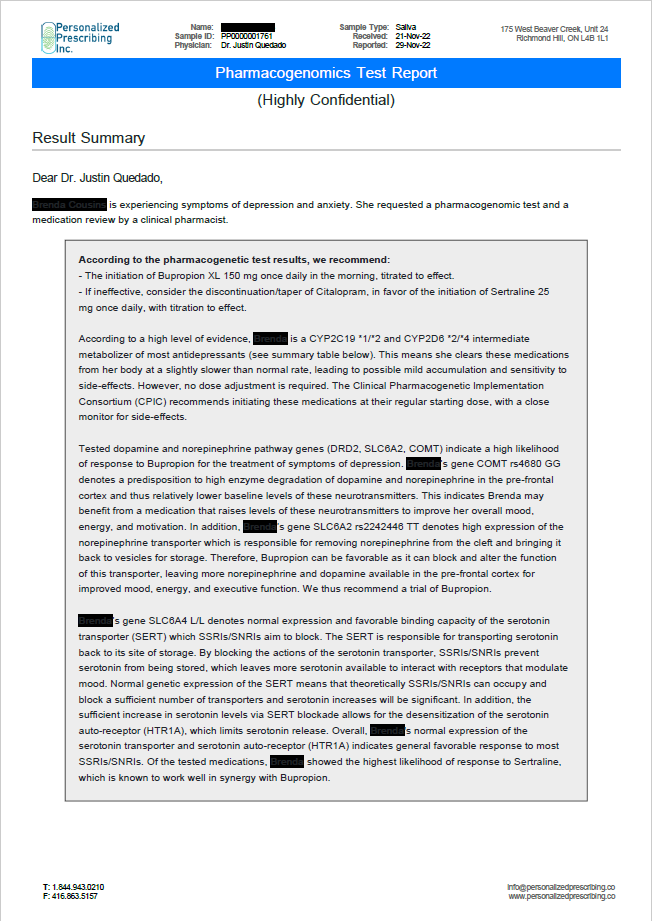 Use left/right arrows to navigate the slideshow or swipe left/right if using a mobile device